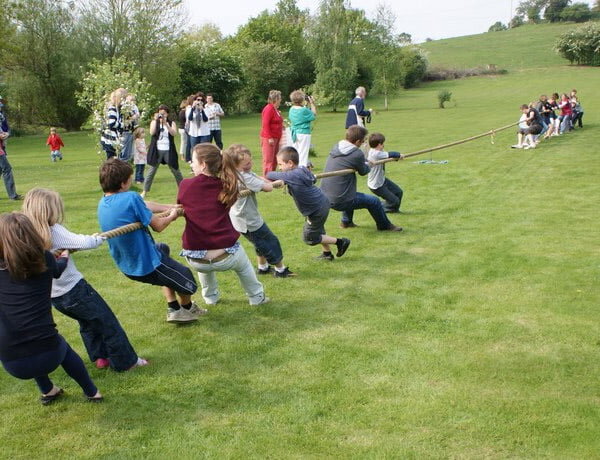 Tug of war rope (75ft)
Looking for a high-quality tug of war rope for your next outdoor event or team-building activity? Look no further! Our 75ft tug of war rope is designed to withstand the toughest tugs and provide hours of fun and excitement.
Made from durable and weather-resistant materials, this rope is built to last. Its 75ft length ensures that there is plenty of room for large teams to compete, making it perfect for school events, company picnics, or family gatherings.
The rope features a sturdy design with reinforced loops at each end, allowing for a secure grip and preventing any slippage during the game. The bright and vibrant colors make it easy to see and adds a touch of excitement to the competition.
Whether you're organizing a friendly competition or a serious tournament, our 75ft tug of war rope is the ideal choice. It's easy to set up and can be used on various surfaces, including grass, sand, or even concrete.
So gather your friends, colleagues, or family members and get ready for an exhilarating game of tug of war with our 75ft rope. Order yours today and take your outdoor events to the next level!