Water Slide & Bounce House Rentals in Morgan Hill, CA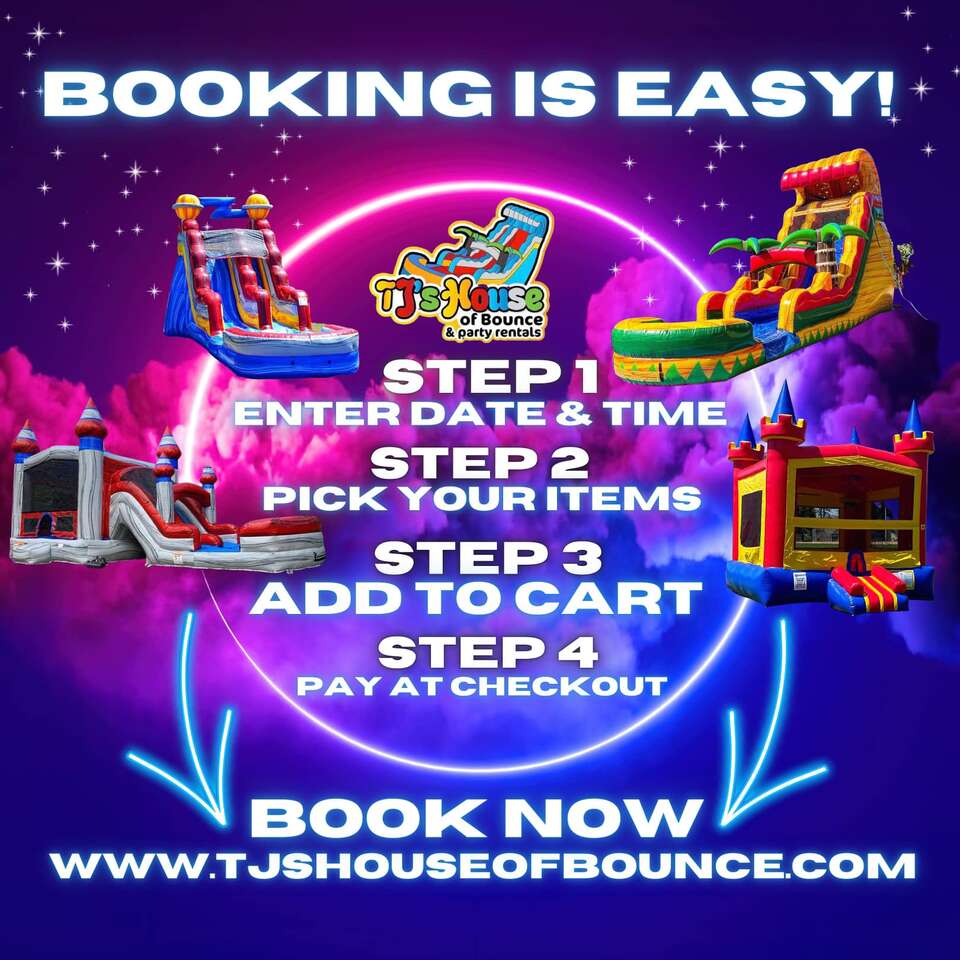 When it comes to fun in Morgan Hill, CA, TJ's House of Bounce delivers!
Nestled in the picturesque landscapes of Morgan Hill, CA, is a gem that has been bringing joy and laughter to countless events: TJ's House of Bounce. A beacon of fun, entertainment, and lasting memories, we have carved a niche in offering premium bounce house and water slide rentals. Whether it's a sunlit summer birthday bash or a community gathering echoing with children's laughter, our offerings are the cherry on top of every event.


Morgan Hill, with its rich community spirit and scenic beauty, deserves celebrations that mirror its essence. Be it the vibrant church festivals at Morgan Hill Community Church or neighborhood gatherings that echo with camaraderie, our bounce houses and water slides add that extra sprinkle of magic.
In conclusion, when you think of "bounce house rentals in Morgan Hill, CA" or "water slide rentals in Morgan Hill, CA", TJ's House of Bounce should resonate as the gold standard. We aren't just a rental service; we are a part of Morgan Hill's tapestry of cherished memories.
Reach out today and let TJ's House of Bounce be the highlight of your next event in Morgan Hill. We promise, with every jump, slide, and bounce, you'll see dreams taking flight!
Enter Date & Time
See Our Selection of Inflatable Rentals & More
5 Great Reasons to Choose TJ's House of Bounce
Superior Quality and Safety Assurance:
Our dedication to safety is paramount. Whether you're in the Deer Park neighborhood or hosting an event at Morgan Hill Elementary School, we ensure that our rentals meet the most stringent safety standards. Regular maintenance and safety checks guarantee that our equipment is not only fun but safe for all.

An Array of Choices for Every Celebration:
Our extensive collection is tailored to cater to any occasion. Whether it's a church gathering at Morgan Hill Community Church or a summer fest at Paradise Valley Elementary School, our vibrant bounce houses and thrilling water slides are always a crowd-pleaser. We keep our inventory fresh, so there's always something new on offer.

Affordable Rates that Deliver Value:
In the spirit of serving our Morgan Hill community, from the lively Rose Island neighborhood events to school carnivals, our pricing is both competitive and transparent. No hidden fees, just exceptional value for money.

Effortless Booking & Professional Setup:
TJ's House of Bounce ensures a seamless experience from start to finish. Once you decide on a rental for your Morgan Hill event, our team handles everything from delivery to setup and takedown. This leaves you free to relish every moment of your special occasion.

A Legacy of Trust in the Morgan Hill Community:
With numerous events under our belt, from Rose Island birthday parties to Morgan Hill Community Church gatherings, our reputation in Morgan Hill stands tall. We're not just a rental service; we're a cornerstone of joyous memories in the community.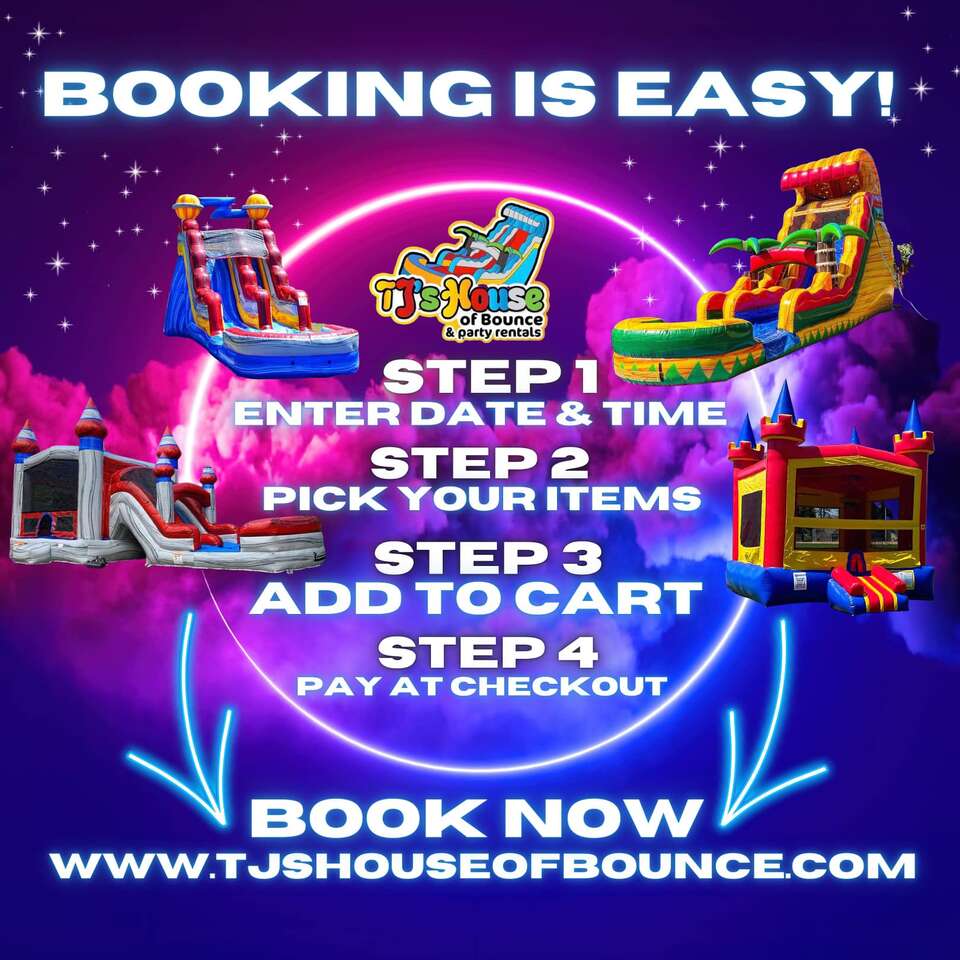 Let us show you how stress free your party can be!
Ladies and gentlemen, when we consider the events that mark the milestones of our lives in Morgan Hill, each moment is invaluable. TJ's House of Bounce is dedicated to amplifying these moments, bringing unparalleled joy and laughter with our range of bounce houses and water slides.
Every event, from birthdays in Deer Park to celebrations at Morgan Hill Elementary School, deserves nothing but the best. With TJ's, safety isn't an afterthought; it's a promise. Our commitment to providing the latest designs ensures that your event remains the talk of the town.
Considering our transparent pricing model, the value we offer is unmatched in Morgan Hill. Why settle for anything less than the best? For joy, safety, variety, and value, the choice is clear. For those cherished moments in Morgan Hill, trust none other than TJ's House of Bounce.
Enter Date & Time