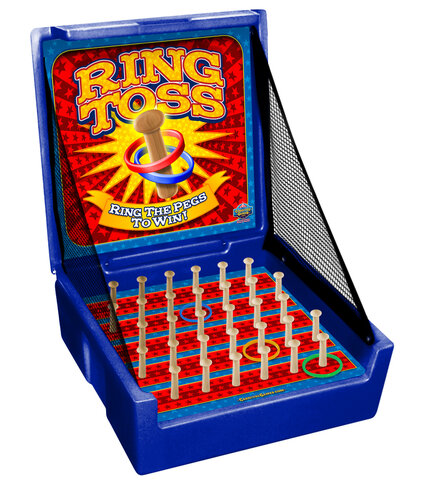 Ring Toss Carnival Game 🎡
Welcome to the exciting world of the Ring Toss Carnival Game! This classic game is a must-have addition to any carnival, fair, or backyard party.
Our Ring Toss Carnival Game is designed to bring hours of fun and entertainment to players of all ages. The objective is simple - toss the rings onto the pegs and aim for a perfect score. It's a test of skill, precision, and a little bit of luck!
Crafted with high-quality materials, our Ring Toss Carnival Game is built to withstand countless rounds of play. The sturdy wooden base provides stability, while the colorful pegs add a vibrant touch to any event. The rings are made from durable, lightweight plastic, making them easy to throw and catch.
This game is not only fun, but it also promotes friendly competition and helps improve hand-eye coordination. Whether you're hosting a birthday party, a school carnival, or a company picnic, the Ring Toss Carnival Game is guaranteed to be a hit with guests of all ages.
Bring the excitement of the carnival to your next event with our Ring Toss Carnival Game. It's a timeless classic that never fails to entertain and create unforgettable memories. So gather your friends, family, and colleagues, and let the games begin!