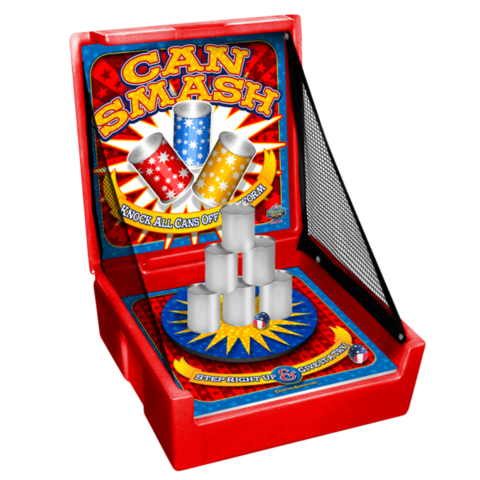 Can Smash Carnival Game 🎡
Introducing the Can Smash Carnival Game, a classic and thrilling addition to any event or party! This game is guaranteed to bring excitement and fun to guests of all ages.
Get ready to test your aim and precision as you take aim at a pyramid of stacked cans. Armed with a hakki sacks , your mission is to knock down as many cans as possible in one throw. With each successful hit, you'll hear the satisfying sound of cans crashing to the ground, adding an extra level of satisfaction to your victory.
The Can Smash Carnival Game is designed with safety in mind. The Hakki sacks ensures that players can enjoy the game without any risk of injury. It's perfect for both indoor and outdoor use, making it a versatile choice for any venue.This game is not only entertaining but also offers a great opportunity for friendly competition. Challenge your friends, family, or colleagues to see who can knock down the most cans in a limited amount of throws. It's a fantastic way to bring people together and create lasting memories.
Whether you're hosting a school carnival, birthday party, company picnic, or any other event, the Can Smash Carnival Game is a must-have addition. It adds an element of nostalgia and excitement that will keep your guests entertained for hours on end.
So, what are you waiting for? Step right up and give the Can Smash Carnival Game a try. Get ready to unleash your inner champion and experience the thrill of knocking down those cans in one fell swoop!