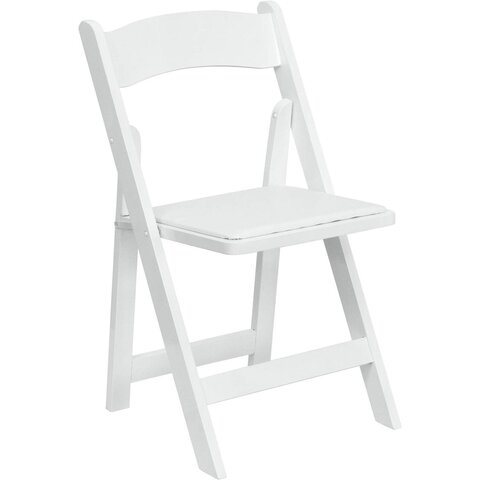 Premium white resin padded chair
Introducing our Premium White Resin Padded Chair, the perfect combination of elegance, comfort, and durability. This chair is designed to elevate any event or gathering, providing a sophisticated seating option that will impress your guests.
Crafted from high-quality resin, this chair is built to withstand the test of time. The white finish adds a touch of sophistication and versatility, making it suitable for a variety of occasions, from weddings and banquets to corporate events and parties. We understand the importance of comfort, which is why our Premium White Resin Padded Chair features a plush cushioned seat. The padding is made from premium materials, ensuring a comfortable seating experience for your guests throughout the event.
Whether you are hosting an intimate gathering or a grand celebration, our Premium White Resin Padded Chair is the perfect seating solution. It combines style, comfort, and functionality, making it an excellent choice for any event. Elevate your event décor with this premium chair, and leave a lasting impression on your guests.